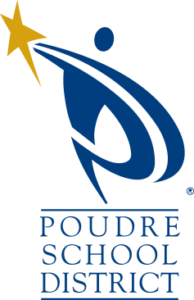 POUDRE SCHOOL DISTRICT
Poudre School District serves 30,000 students and includes 52 schools and five charter schools. PSD, the ninth largest school district in Colorado, encompasses several communities including Fort Collins, Laporte, Timnath, Wellington, Red Feather, Livermore, Stove Prairie and parts of Windsor.
Vision: Poudre School District exists to support and inspire every child to think, to learn, to care and to graduate prepared to be successful in a changing world.
Mission: Educate… Every Child, Every Day
SUCCESS STORIES
BlueChannel Support
My internship with Poudre School District went well! I gained a lot of knowledge and experience in the 3D Printing Manufacturing Process, mainly on the production side of things, specifically post-processing. Apparently, I did [...]
BlueChannel Support
Woodward has been fortunate to partner with local school districts for well over a decade. Over time, we have leveraged many opportunities created in an effort to make connections between our youth talent pipelines and [...]
BlueChannel Support
From the Organization: The Registered Apprenticeship Program at Columbine Health Systems has afforded us highly motivated and conscientious Certified Nursing Assistants (CNAs). Dakota is a wonderful example! While our Apprentices work as CNAs, each Apprentice also [...]