Develop a robust and qualified pipeline of candidates who meet your workforce needs.
Northern Colorado is known for having a diverse and strong business community, with businesses varying in industry and size. The root of our region's thriving success? A strong economy formed by meaningful relationships, which oftentimes begin with connections made through work-based learning.
Through our collaboration of public partners, the Larimer and Weld County Work-Based Learning Alliance has come together to make it easier for businesses to connect with the local workforce — up-and-coming and current jobseekers — to fill any gaps. By linking you to young people wanting to cut their teeth and qualified adult candidates, we aim to inspire the Northern Colorado business community and help business owners thrive.
A strong workforce is the backbone of a strong economy. Work with us to strengthen that backbone even more.

SUCCESS STORY

Miguel – Larimer County Economic & Workforce Development

Miguel (age 18) dropped out of high school two years prior to graduating. He had experience working various food service jobs, but was unemployed when he enrolled in the InCompass program. He and his fiancé were in low-income housing and also expecting a baby.

Miguel wanted to get his GED and transition into a well-paying career to support his family. While working on his GED, LCEWD did some intensive career exploration with Miguel, which helped him identify a career pathway interest in the manufacturing and welding field. Miguel successfully earned his GED in May and participated in LCEWD's GED graduation ceremony, speaking on stage thanking his supports in front of the crowd! LCEWD then focused efforts on getting him into his chosen career pathway.
READ MORE

SUCCESS STORY

Dakota - Columbine Health Systems Apprentice
Working through the Columbine Health Systems apprenticeship program was a game changer. Not only did I get a head start into a long-term medical career, but I was also given the opportunity to learn about all the aspects that go into healthcare. Being able to earn my Personal Care Provider certification and my Certified Nursing Assistant certification, all while finishing high school, prepared me for going into the next phase of my life.

Now I have a full-time job and have the prior knowledge to jumpstart me into college for an associate degree in Medical Assisting. The support I have had throughout this program has been phenomenal and I highly recommend it for anyone who is interested in healthcare and needs more guidance.
READ MORE

SUCCESS STORY

One participant increased her annual income from $24,960 to $54,000 by securing a position as Analytical Accountant with a local manufacturer.

As part of earning a bachelor's degree in Accounting, she participated in an internship with the manufacturer. Realizing her talent, they hired her full-time upon graduation.

She has healthcare coverage, matching retirement benefits, PTO and enormous earning potential.
She recently completed an in-house training with her new employer that provides her with the foundation for a career move, where she will earn $80,000. Able to now provide the lifestyle she aspires for herself and her young son, she is laying the groundwork for his successful completion of college and career.
READ MORE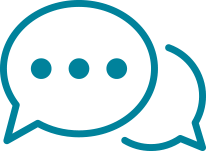 CONTACT US
Not sure where to start? Which of our public partners can help you achieve your goals? Are you looking to take your business to the next level, but need more information about work-based learning opportunities?
Contact our team today at 970.498.6635 in Larimer County, or by email at workbasedlearning@weldgov.com in Weld County, to see how we can direct and guide you through our workforce development continuum. We'd be more than happy to connect you to the resources that will best advance your business or organization.
Thank you to our supporters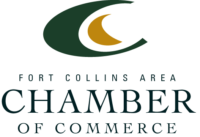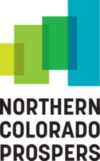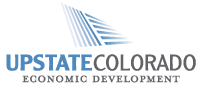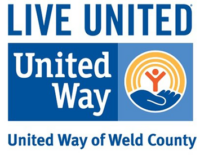 Veterans and eligible spouses are entitled to priority access to Department of Labor funded programs. Auxiliary aids and services are available upon request to individuals with disabilities. Dial 711 for Relay Services. Employment Services of Weld County and Larimer County Economic and Workforce Development are equal opportunity programs and employers.