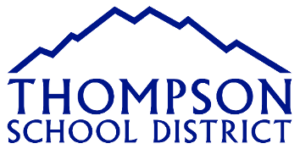 THOMPSON SCHOOL DISTRICT
Thompson School District, through its Pathfinder Work-Based Learning Program, provides a continuum of real-world opportunities for students at all levels to explore career paths while gaining valuable work experience, building career and college readiness skills, and making valuable connections to the community.
Students of every age and grade level are exploring careers! Through meaningful field experiences and tours, guest speakers, career fairs and the ICAP, students learn about work.  Project-based learning, internship and work experiences help students learn through work, and students now have the opportunity to learn at work by participating in a multi-year paid apprenticeship.
Contact us:
See TSD Career & Technical Education students in action exploring careers and building skills through hands-on classroom experiences, internship and apprenticeship, and at the new Thompson Career Campus, opening fall 2020.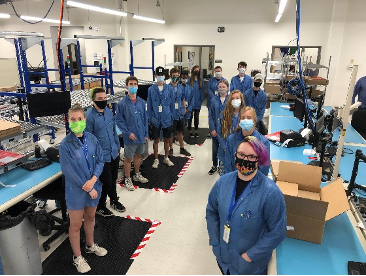 Pathfinder Internship and Pathfinder Apprenticeship represent the highest level of work-based learning opportunities offered by the Thompson School District. Internship provides a shorter-term career exploration experience while apprenticeship is a multi-year paid work experience in which students earn wages, industry credentials or certifications, complete additional training or college coursework and earn academic credit.
We welcome the opportunity to work with local businesses and organizations to develop intern or apprentice positions that meet both the needs of the business and the learner.
Visit our Blaze the Trail Blog to hear what businesses have to say about our student interns, and check out how we partnered with area manufacturers, an industry sector partnership and LCEWD to provide businesses with student interns who came to the rescue during COVID-19 — and learned a lot during the process!
How Thompson School District Can Help
Guest Speakers
Field Experiences
Career Fairs
ICAP
CTE and Electives
Industry Tours
Job Shadows
Project-Based Learning
Inspire
Business Work Experience Course
Internship
Apprenticeship
SUCCESS STORIES
BlueChannel Support
New TSD graduate "signs on" for summer internship in manufacturing By Susan Scott, TSD Business Community Coordinator This spring and summer, while many businesses found themselves having to take a step back due to [...]